What Are The Types Of Aerial Lifts?
Construction tools are quite powerful!
Ranging from man lifts to aerial lifts, construction lifts are actually the machinery that is used for the lifting materials.
If we look at the overall model of a construction lifts, it has got an aerial work platform which gets its support from an extension.
This whole model is set up on a vehicle.
So you see, with the usage of lifting construction tools you can have an easy helping hand for carrying goods.
With them, you can also get on your workers to give some fine touches.
However, when you are handling the diverse site of construction, you must be careful while choosing the type of machinery.
You might confuse yourself in boom lifts and other types of construction lifts.
Thus, here we are to guide you with the best construction tools.
Our following blog highlight the different types of aerial lifts you might want to have a look on!
Aerial Lifts – Everything That You Must Know!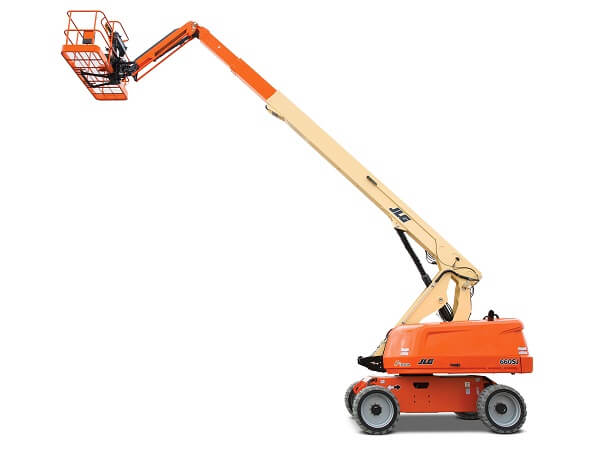 Before we start telling you how diverse the construction world can be, let us highlight what aerial lifts mean.
What are Aerial Lifts?
We can refer to aerial lifts as an all-encompassing term for the different construction tools which use aerial platforms.
There are actually many such internal combustions, battery-powered, and hybrid tools that use aerial platforms.
Having said that, let us move ahead with our section on aerial lift types.
Types of Aerial Lifts
The wide variety of aerial lifts have been specially curated to come handy in different types of specific jobs.
Some aerial tools like scissor lifts come handy for indoor indoors while other aerial tools have their role in handling heavy loads.
In fact, we have also got many man lifts which even work on the rough terrain reasons.
The major types of aerial lifts used these days are:
#1. Cherry Pickers
These aerial lifts were specially curated for orchards where they are used for harvesting fruits that are high up on the tree.
They are mostly found useful for general uses.
If we talk about their models, they have aerial platforms that are supported by the boom.
The whole setup is mounted on vehicles.
These aerial lifts are used for fruit harvesting, trimming trees, and many constructions use.
#2. Telehandlers
Telehandler is mostly used in agricultural fields and also in the construction area.
But, these are most specifically seen in mining ground and waste management sectors.
Moreover, they are of great use if you wish to have loads on platforms and roofs.
They are also safe for workers handling work at rough surfaces as they come with larger and stable bases.
#3. Personnel lifts
These are quite famous as the people's lifts. They offer great stability and are easy to use.
Moreover, these lifts can help you reach up to 50 feet without causing much trouble.
They are also easily stored making your workload pretty easier.
#4. Scissor Lift
Useful lifting machinery that can help you reach around 60 feet, the scissor lift has a unique mechanism that can help your workers reach different areas.
They are mostly used in indoor constructions and maintenance works.
However, they come with a unique set of safety requirements.
Thus make sure you have scissor lift training before using it.
With that being said, you might be wondering where you can your hands on these tools.
Let us answer that for you!
Get quality aerial lifts for construction at Torcan Lift as we boast advanced quality aerial lifts and equipment for handling materials.
Moreover, we strive to offer you the best aerial lift rental prices on our latest equipment.
We also have an experienced team of professionals who will guide you through choosing the best equipment for your job.
What benefits do we at Torcan offer?
Looking for equipment like a boom lift or scissor lifts, your stop should certainly be Torcan because:
We have a skilled team of professional guide you through machinery selection
Awesome customer support
Ste-delivery and pick up by our delivery personnel
Wide collection of aerial lifts from reputed brands
Also, with  us at Torcan, you get everything at one stop!
Whether you need an aerial lift within a short span or you are planning to rent one for a long time, we have all handled!
Just get in touch with us @ 416-743-2500 to get your hands on some of the best aerial lifts.