A solar inverter is an integral part of your solar system installation. Without it, there's really not much use of your solar panel. Why? Because all the solar power generated by the panels will pass through it before you can make use of it.
But the problem arises when you don't know the factors to look for to choose the best solar inverter.
Every Solar Inverter Manufacturer claims they sell the best inverter. But you've to be diligent when buying one.
Especially when you consider the harsh Australian weather conditions, it becomes extra important to choose a quality inverter. An inverter should be able to withstand outside atmosphere without breaking down.
Well, you're not alone if you can't tell one inverter brand from the other.
However, today's article will offer you a quick check into the best solar inverter brands available in NSW.
So, let's get into it right away.
#1. ABB Inverters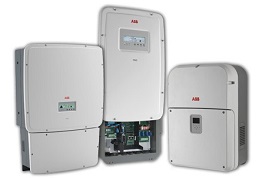 ABB Inverters is a good mid-range reliable option for you. Their range of solar inverters cover right from residential inverters to great turnkey inverter stations. Moreover, the premium solar manufacturer is known for offering a range of high quality string solar inverters.
ABB Inverters come with a transformerless topology. And all the inverters are equipped with a robust natural convection cooling system. This ensures that the inverter doesn't fail in the Australian climate.
These inverters also guarantee maximum power extraction through high speed MPPT (Maximum Power Point Tracking) algorithm.
#2. Fronius Inverters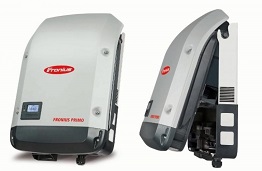 Well, you might have already heard of this brand. This is one of the most popular solar inverter brand in the Australian market. Their range of offerings suits a family home to a large-scale system.
The power categories of their solar inverters usually range from 1.5 to 27KW. Further, Fronius Inverter's continuous system monitoring optimizes the cost effectiveness of your PV system.
It provides integrated data communication through connecting the inverters to the internet. This sends several PV system parameters, such as output directly to the monitoring portal. This facilitates the analyzation and optimization of different values.
Fronius Solar Inverter Price is around $ 3800 for 6.6kW Solar System. Plus you also get extended 10 years warranty for the solar inverter.
#3. SolaX Inverters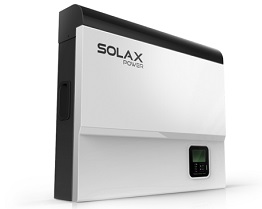 It's a Chinese inverter manufacturer with Australian office in Melbourne. SolaX inverters usually work for over 11 years. However, this time period will vary depending on the harsh weather conditions.
Their single phase standard inverters come in 3, 3.68, 4.6, and 4.999 KW capacity. However, they also offer 3 phase hybrid inverters that are available in 5, 6, 8, and 10 KWs. These hybrid inverters can also provide backup power during a blackout.
They comparatively have a lower price point. So, it can be a good option if you're looking for many features in low price.
#4. SMA Inverters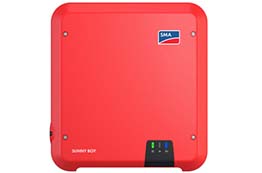 SMA is a German inverter manufacturing brand. They are famous for producing high quality reliable inverters. SMA offers an extendable 10 year warranty period on inverters.
Their inverters are suitable for residential, commercial, and utility scale grid-tie systems. Further, SMA inverters offer secure plug and play installation system that doesn't require opening the inverter.
SMA Inverter Prices will depend entirely on the solar inverter model you choose to install.
So, this was a quick rundown of the top solar inverter brands. These should be on your checklist when shopping for solar inverters in NSW.
Well, if you're in need of a quality solar inverter, you do need to buy it from the best solar inverter provider in NSW.
Looking for the Best-Buy Solar Inverter in NSW?
Look no further than Solar Beam!!
Solar Beam is the ultimate destination for all of your solar energy needs. Our aim is to offer you best quality solar energy products with competitive pricing and an unparalleled customer support service.
Do you reside in NSW and want to cash in on the benefits of using solar energy to power your home? Then, we can offer you the best consultation and services. Apart from offering the top quality solar inverters, we're also the Best Solar Panel Installer NSW.
Moreover, we offer the following Solar Inverter Brands:
ABB Inverters
Fronius Inverters
SolaX Inverters
SMA Inverters
Our expert team is here to offer you comprehensive support on all your solar problems.
Get in touch with our representatives today to get the best solar quote in NSW. Call Us Now @ 1300-004-077