Forklifts are one of the most used machines across construction and warehousing industries.
However, inexperienced operators can cost you heavily. Not to mention, the safety hazards are too big of a risk to avoid training your workers.
On the other hand, as a construction worker in Toronto, you're more than likely to have to operate a forklift. So, not knowing how to handle one could affect your career prospects negatively.
Thus, it's important for employers and operators alike to ask the right questions when it comes to Forklift Training.
Well, today's blog talks about everything you need to know about why it's so important to get trained in forklift operation. Interestingly, the reasons are not just limited to safety and work efficiency.
Here's all that's important about forklift operator safety training.
Why Is It Important to Get Trained in Forklift Operation?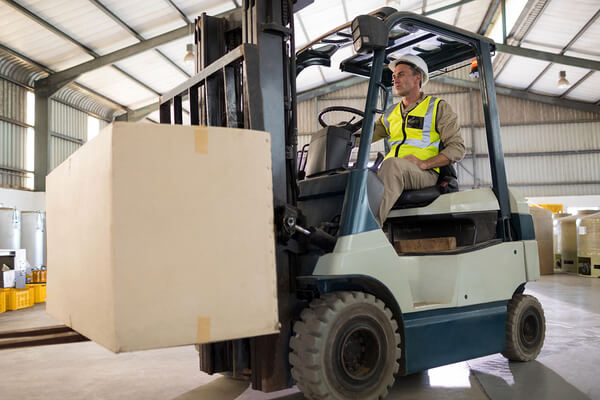 While operating forklifts is essentially about lifting and moving objects, the statutory and safety regulations undergo countless updates.
Thus, it may seem tough to keep up with these changes without an updated Forklift training program. And that's also one of the reasons why you might have to also get recertified after a certain time period.
Having said all that, here are some of the reasons why forklift operator safety training is crucial.
#1. Makes Operators Proficient in Handling Complex Tasks
Getting a Forklift License automatically grants the operator with a seal of approval. They have the utmost knowledge in handling your equipment. And the more they are familiar with the specific machines you use in your workspace, the more likely they are to be efficient.
Furthermore, the training makes your team acquire the skills needed to spot and troubleshoot technical issues.
#2. Reduces Risks of Accidents and Injuries
Forklift accidents are obviously not unheard of and can cost you heavily. So, getting trained help operators to stay away from injuries and unforeseen circumstances.
Trained employees are also in a much better place to reduce worksite loss and create a safe and conducive environment. So, as an employer, it is your responsibility to uphold safety measures and get your workers fully trained.
Extra attention and care should be given to learning the ins and outs of the machinery. Specifically, if the work involves operating complex equipment like a Telescopic Forklift.
#3. Minimizes Inventory Loss
Inexperienced forklift drivers may damage goods while moving them from one place to another. The wastage may not seem to be a big deal at first. However, they tend to pile up over time.
This may not only increase the project costs but also causes job dissatisfaction for your workers. Thus, it becomes imperative for operators to upgrade their skills for better efficiency at work.
Evidently, it becomes paramount to think about operator skills and expertise before even hiring a Forklift Rental.
#4. Makes Your Business Legally Compliant
The statutory requirements require lift truck drivers to get properly trained and receive certification before operating a real machine. So, not complying with the rules jeopardizes the reputation of your business.
Further, OSHA guidelines require the workers to get trained in all types of forklifts they operate.
So, always be on the lookout for a training program that trains you in that specific equipment which you'll be using. Plus, it should also cover training the employees in the application of attachments used in the forklifts.
#5. Increases Employee Retention
Employees are more likely to stick around when you invest in their skill upgradation. Thus, getting them trained and taking care of their needs shows you care about their personal growth.
This strengthens the employer-employee relationship and helps both parties involved to come to a mutual understanding. This way you're also able to reduce the employee turnover, which in itself is one of the indicators of corporate success.
Henceforth, the usefulness of getting your operators trained is something we, at Torcan Lift, take very seriously.
Beginner and Re-certification Level Forklift Operator Safety Training
Sign Up with Torcan Lift in Toronto!!
We offer a wide range of training programs to meet the growing professional needs of new hires.
Undergoing our 360-degree training strategy enables operators to get trained in the right way according to the latest standards.
Our training programs also meet the regulations of the Occupational Health and Safety Act. Plus, we can carry out the entire training in our office, on-site, or anywhere else in the GTA.
Along with maintaining operator safety, we also offer Forklift For Sale sourced from the most reputed suppliers.
Stay in compliance with the law with our training services in Toronto.
Book your classes with Torcan Lift by dropping a mail at info@torcanlift.com or call us right away @ 416-743-2500 for any further inquiries!!