When it comes to going solar, there are several questions making you mumbled. In this blog, we are going to check out some major Solar Inverters FAQ to helps you out.
Solar is not just getting trendy but it's the demand of today's time.
In fact, the reliance over conversational energy has led to polluting the entire environment giving rise to climate change.
Well, only switching to solar can resolve this global crisis.
Henceforth, from business to residential property owners, everyone is looking forward to solar as the next option.
Usually, clients get everything about the system and panels. What they are mostly confused with is Solar inverters and everything regarding it.
So, our team involved in this agenda to frame a blog giving you every single detail in this matter.
When it comes to solar, we at Solar Beam offer our clients with top-grade and innovative solar equipment.
For now, have a look at the major Solar Inverters FAQs.
Major Solar Inverter FAQs
Well, several questions might be in your head regarding solar inverters. Here we have selected a few you are most likely to be looking for…
So, let's begin!
#1:

What is a Solar Inverter?
Well, a solar inverter is a simple electronic device converting the constantly varying DC output produced by solar panels NSW into usable AC.
You can't directly use the electricity produce by your solar system so, you require an inverter to convert it.
This is why you need to invest in a good solar inverter to get a power pack solar PV installation.
So, only choose the branded inverter with extensive warranty services
#2:

What are the types of solar Inverters?
When it comes to the type of solar inverters, majorly they are of three kinds only
Off-Grid Solar Inverters
Grid-Tied Solar Inverters
Hybrid Solar Inverters.
You can select either of them according to your energy requirement or solar power system needs.
#3:

What Are Off-Grid Solar Inverters?
Off-grid solar inverters as the name refers are not connected to the grid directly. Also, these kinds of inverter is referred to as standalone solar inverters.
#4:

Which Other Components Are Used Along With Off-Grid Solar Inverters?
Besides solar inverters, there are several components present in a typical solar system. Here's what you need with off-grid solar inverters:
Solar PV modules
Solar charge controller
Batteries
Check Out Top Solar Inverter Options
With so many solar options in the market, you are likely to get mumbled on which one is better. So, we have suggested some best solar options you can go for.
So, let's see what they are…
#1: SMA Inverters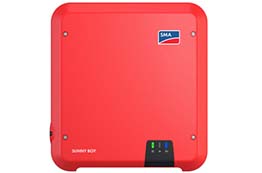 The top class inverter has a very extensive range of options to select from. Well, the branded solar inverters come with fine warranty years, you won't have a problem getting the services.
In fact, the manufacturer usage industry-leading technologies for SMA inverters getting the best functioning of your system.
Also, SMA Inverter Prices are quite on the affordable side. This is why inverter is best if you have a moderate to high budget.
#2 Fronius Inverter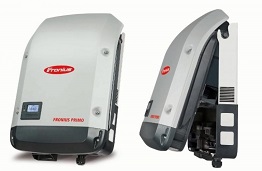 The second in our list is industry-leading inverter technology i.e. Fronius inverters. In fact, the equipment by the manufacturer is regarded as the best.
By constant up-gradation in technology with constant research and innovation, Fronius provides leading inverter technology. 
However, Fronius solar inverter price is no expensive side as what it offers. Nonetheless, the inverters get you most of your system so the pricing suits what it provides with.
Getting Best Solar Inverter
Getting the right solar inverter for upgrading your solar system NSW is going to be problematic. Particularly, when you don't have an idea about it at all.
Solar Beam, Australia's #1 slar panel installer offers you top-notch solar systems and inverters options available in the market.
Apart from that, we deal with everything from solar panels to solar system installation.
Our team is highly equipped and experience in delivering a highly efficient solar system.
From commercial to residential-scale solar services, we offer you all.
5kW Solar System
6kW Solar System
10kW Solar System
Are you ready to switch to solar?
Call our representative to get adequate assistance on getting the best of your project. We Hope the Solar Inverter FAQs resolved your queries.