Top Celebrity Bodybuilder – At A Glance…
We all are guilty of following a certain celebrity at some point in time. Be it their lifestyle, fashion sense, or dating life, we want to know all the interesting scoops about it.
Celebrities body transformations, in particular, is one such news that holds much of our interest. Celebrities often adopt extreme fitness regimens for their roles. However, there can be a multitude of reasons for their fitness transformation.
In today's article, we'll cover some of those celebrities who shocked their fans with their over-the-top body transformations.
Let's get into it right away.
Top Celebrity Bodybuilder Who Shaped Up Their Physique
#1.

Chris Evans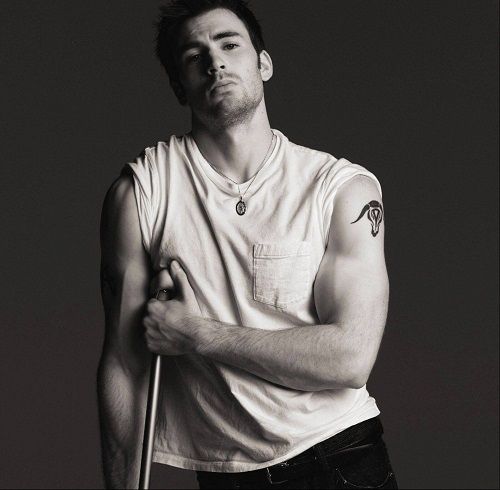 Chris Evans body change for the Marvel movie, Captain America, has been the talk of Hollywood. It created a buzz among many people as he gained up to 30lbs of muscle mass for his role. Some even thought that the actor has used steroids to achieve such results.
So, Does Chris Evans Use Steroids?
We don't think so. There is literally very little evidence of him using any kind of steroid. Thus, any chance of Chris Evans Steroids use is doubtful.
Moreover, health experts have already declared that it's very much possible to achieve a body like Chris Evans without steroids.
Just look at his role in Fantastic 4 films, which was almost 6 years before the Captain America movie. You will clearly know that he was already in great shape.
#2.

Corinna Cory Everson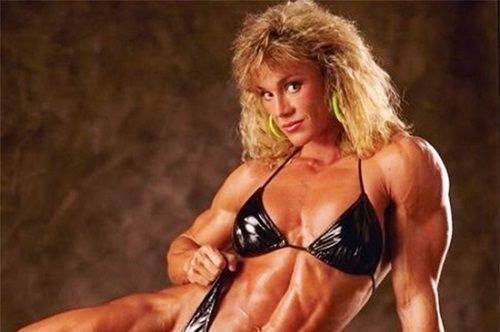 Corinna Cory Everson is one of the most famous American actress and bodybuilding champion. Everson has literally changed the mindset that only males can bulk on muscle mass. Interestingly, she has never lost any competition either on the amateur or professional level.
She has also produced workout shows for ESPN sports channel.
Her career breakthrough was in 1984 when she won National Physique Committee Nationals heavyweight title. Apart from this, she is also a winner of Ms Olympia title, IFBB Hall Of Fame, and National Fitness Hall of Fame.
Cory Everson Workout Routine includes a grueling session of legs, abs, triceps, and biceps exercises. Moreover, Cory Everson Diet follows a strict and regular plan designed to suit her lifestyle.
#3.

Carrot Top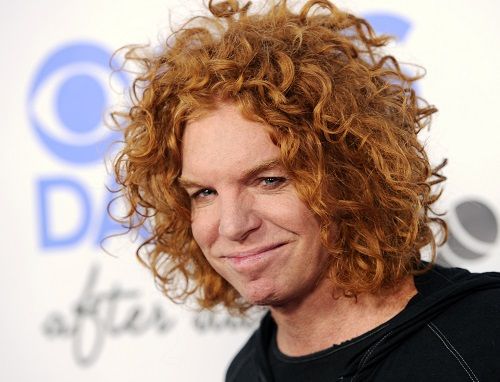 Carrot Top (AKA Scott Thompson) is an American stand-up comedian. The famous comedian claims he builds his muscular physique through regular gym training for as long as 15 years. Moreover, he also says that his protein-rich diet plays a big role in his buffed body.
The star himself often jokes about the fact that he is aware of the rumors around his steroid use. However, it's difficult to say anything for certain about Carrot Top Steroids use as he has denied these allegations on numerous occasions.
However, following the claims of Carrot Top Before and After Steroids use, many people consider it to be the truth.
Further, when people look at carrot top before and after pics, they often suspect that he took some supplements.
#4.

Bradley Martin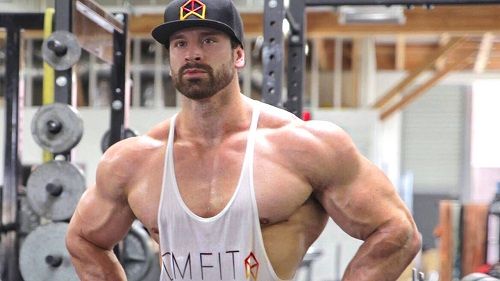 Bradley Martin is a popular social media fitness celebrity and bodybuilder. Surprisingly, he started his online fitness course when he was just 17. Further, he started his YouTube channel in 2014 which popularized his brand.
Comparing his before and after pics, he looks up to 30 pounds heavier. There are also speculations about Bradley Martin Steroids Use. So, Is Bradley Martin on Steroids?
While it's hard to say for certain as he also maintains a healthy diet plan and rigorous workout schedule. However, those claiming his steroid use says his transformation doesn't look like it is achieved naturally.
#5.

Bakhar Nabieva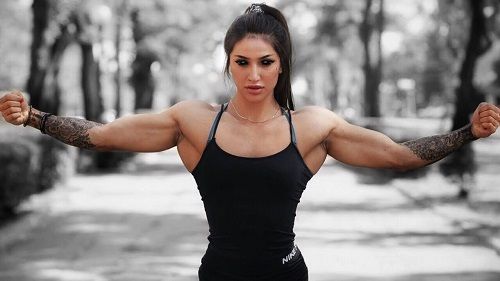 Bakhar Nabieva, a famous weightlifter, is known for her incredible physique.
She has admitted to the fact that she got bullied in the school due to her skinny frame.
Then, she decided to start gymming to change the scenario. She also turned to bodybuilding magazines for more assistance.
She follows a regular training session where she focuses on hamstrings, glutes, and quads. However, there are many claims of Bakhar Nabieva Steroids' use. In spite of her hard work, her deepened voice and aggressive nature can be a result of using steroids.
Well, Bakhar Nabieva Before After pictures shows her dedication to achieve her fitness goals. She is truly an inspiration for young girls to not get disheartened by bullying and believe that everything is possible with sheer determination.
So these are the top celebrity bodybuilder who changed their physique and transformed their life for GOOD!