Testosterone boosting has been the topic of discussion for quite some time. This is mainly due to the sudden upsurge in the problem of hypogonadism.
Those who don't want to opt for testosterone replacement therapies often find using a supplement easier.
But are testosterone boosters bad for you?
Let's find out!
Testosterone drop is the leading cause of the loss of masculinity men experience with aging. And not doing anything to fix the situation results in permanent damage to health.
There are actually a huge number of testosterone supplements available today to restore optimal testosterone production.
However, the large availability of these boosters makes it hard to discern which one is safe for you.
Read on to know all about the safety of a testosterone booster.
Is It Safe to Take Testosterone Boosters?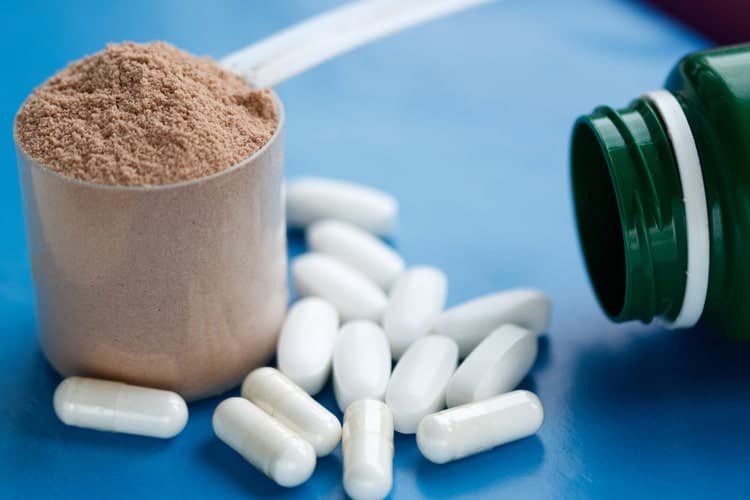 Generally speaking, it's perfectly safe to take a testosterone booster for improving T-levels.
But the thing is not all testosterone supplements are made equally. You need to take its formulation into consideration.
Fortunately, most of the T-boosters in the market today have completely natural ingredients. Some even contain substances directly derived from plant extracts.
These kinds of supplements, when used in combination with a healthy diet and exercise program, really yield results.
Some commonly used minerals and herbs used in the top natural testosterone boosters include:
Zinc
Vitamin D3
D-Aspartic acid
Magnesium
These ingredients are perfectly natural and safe to take on a consistent basis. And there are scientific data backing the effectiveness of these compounds. Consequently, supplements with these ingredients are perfectly safe and effective.
Moreover, there are some supplements that are not at all safe to take. Check out the next section to know how to discern which ones are not safe.
How to Know A Testosterone Booster Is Bad for You?
Apart from the natural testosterone supplements, there are some that are not safe for regular consumption. These are usually full of artificial hormones that just amplify the current testosterone levels artificially.
Whereas, natural testosterone supplements work to enhance the body's natural ability to produce testosterone on its own.
Take care of the following to always choose the safest T-Booster:
Never pick a supplement with artificial steroids or hormones as ingredients
Stay away from a one-ingredient supplement claiming multiple benefits
Avoid testosterone supplements with banned substances or herbs
Besides, you should always consult a doctor before including any supplements in your daily diet. That's just common sense.
Now, let's have a look at some of the top recommendations if you do want to use a testosterone booster.
Testosterone Boosters That Are Completely Safe [Top Recommendations]
Below we are listing some of the top T-Boosters that are free of any side effects. Further, these supplements are all-natural. So, you know these will not cause any undesirable reactions.
These pills will just boost the body's ability to release testosterone on its own.
#1.

TestoGen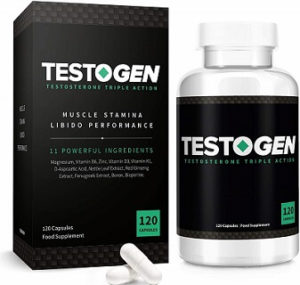 This is one of the best-selling T-Booster in the natural supplement industry. Men who used TestoGen usually comment on its effectiveness for enhancing strength and lean muscle mass.
Its ingredients include only herbs and minerals. Like TestoGen, Prime Male is another natural T-Booster.
Both TestoGen and Prime Male have some ingredients in common. That's why we recommend you to read TestoGen vs Prime Male for a better idea on which one to choose.
#2.

Prime Male
This natural T-Booster reverses the symptoms of low testosterone count by using top natural components. In fact, a single ingredient in Prime Male can boost testosterone by 42% in just 12 days.
Further, the best part about the T-Booster is it contains a highly absorbable form of some natural ingredients. One of them happens to be a testosterone inducing amino acid.
Don't forget to read Prime Male vs TestoGen to know which of the T-Booster has better composition.
#3:

TestoFuel
Testofuel is a safe testosterone booster with similar benefits without causing any adverse side effects. This T-Booster is so safe because it uses all-natural ingredients.
This supplement helps you to improve your testosterone level, promote muscle growth, increases energy and helps you to get that shredded physique.
Both t-boosters – hunter test and testofuel have common ingredients. So read a comparison review of  TestoFuel vs Hunter Test to get a clear idea which supplement gets you the best and maximum benefit.
#4.

Hunter Test
Last but not least is Hunter Test. Well, listing it on the bottom of the list doesn't mean it is the least effective supplement. In fact, this supplement works by using a highly effective yet simple formulation.
There are almost negligible chances of any adverse reactions as the supplement is free of any artificial colorants or flavors.
As these supplements are backed by some amazing customer responses, we recommend reading Hunter Test vs Prime Male. This should assist you in picking the most suitable supplement for you.
So, this was all about the best natural T-Boosters. To conclude, we suggest you to always read labels before picking a supplement.
Moreover, taking a testosterone booster is always safe when you choose the right supplement.