A Total Knee Replacement is a surgical procedure whereby the diseased knee joint is replaced with artificial material. The procedure involves cutting away damaged bone or cartilage and replacing it with an artificial joint (prosthesis) made of metal alloys, high-grade plastics, and polymers.
If one had knee replacement surgery, chances are very high that they will feel far less pain and can move around much better than before. But they may experience some pain and discomfort which is normal after any other surgery.
Therefore, Physical Therapy (PT) is an important part of that recovery. Rehab exercises will also help you walk, climb stairs, and return to other normal activities more quickly. In addition to that one also have to take some precautions for quick recovery.
You Might Refer Reading: Arthroscopic Knee Surgery in Patna
Causes of Sharp Pain after Knee Replacement
The most important step in finding a solution to tireless discomfort is to first determine the cause of the pain. Without this knowledge, it is very difficult to find appropriate treatment. The most common reasons for 'What Causes Pain Years after Knee Replacement' include:
Loosening of the implant
Infection
Patellofemoral (Kneecap) Problems
Alignment problems
Furthermore, other issues that cause persistent pain include bursitis, complex regional pain syndrome, and pinched nerves.
How Long Do You Have Pain After Knee Replacement Surgery?
It is usually normal to have some pain after surgery, but this pain generally improves with time. However, doctors can provide some pain relief until this happens.
In rare cases, pain may persist longer. Therefore, people who have ongoing or worsening pain should seek advice from their doctor, as there may be a complication.
The most common complication is that people don't like the way their knee works or they continue to have pain or stiffness.
How bad is the Pain after Knee Replacement Surgery?
"How Bad Is the Pain after Knee Replacement Surgery" – is the top question that comes to a person's mind before signing up for a Knee Replacement Surgery. Regardless of the level of joint pain, you're already experiencing, the thought of adding more pain to your body is scary.
Unfortunately, the typical pain experienced after the Knee Replacement surgery is rather unpredictable and can vary.
As, Dr. Ramakant Kumar, Total Knee Replacement Doctor in Patna explains – "No two knees are the same. Even if someone had little pain on a left knee replacement it doesn't mean they will experience low pain on right knee replacement."
In other words, dodging or experiencing a high level of pain can be like winning the lottery or drawing the shortest straw.
Here's What One Requires to Know about the Pain after Knee Replacement Surgery
Typically, knee replacement surgery hurts more than hip replacement surgery.
After surgery, the pain is no longer achy or arthritic, but stems from swelling, wound healing, and inflammation.
A little percentage of knee replacement patients report little pain around the 3-month mark.
Pain, swelling, and bruising are part of the natural recovery process.
PreHab in the weeks leading up to surgery can help reduce recovery pain. This is due to better preparing the body and muscles that support the affected joint and learning tips and tricks to manage joint pain.
Fear and anxiety about pain and holding onto "old pain" after surgery can slow down your recovery.
Pictures of Swelling after Knee Replacement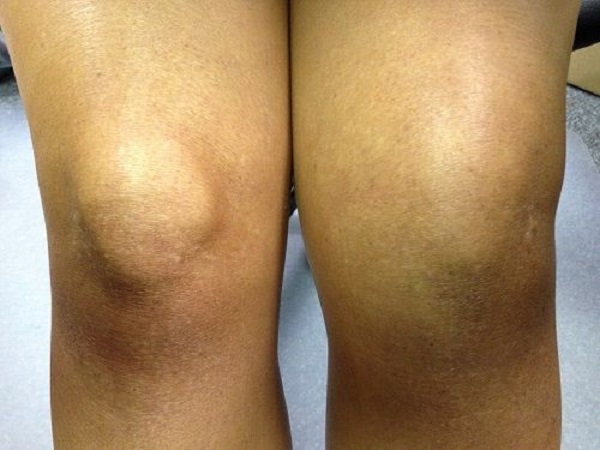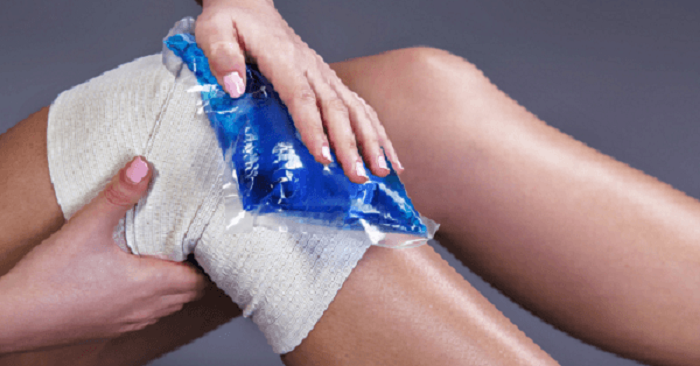 How to Reduce Swelling after Knee Surgery
Searching for What Helps Pain after Total Knee Replacement? Here, you will get the answer.
One may have moderate to severe swelling in the first few days or weeks after the surgery. One might also have mild to moderate swelling and Pain after Knee Replacement 6 Months. Therefore, to reduce swelling, elevate your leg slightly, and apply ice from time to time.
Moreover, wearing compression stockings may also help in reducing the swelling. Also, you must notify your doctor if you experience new or severe swelling, since this may be the warning sign of a blood clot.
After taking all the precautions and following the above-mentioned method consistently, you will see a great improvement in Knee Replacement Pain.
The Takeaway
Post Knee Replacement pain can last less than three to six months (acute), last a long time (chronic), or be severe and intense (breakthrough). Pain can come and go with injury, recovery, or illness.
You have the right to have your pain managed. Proper treatment of pain is necessary for you to achieve the best results during your recovery. If you do not think that your pain is being treated well, please tell your doctor or surgeon about this.
However, a Knee Replacement Surgery is a complicated process, and thus be assessed by a professional Surgeon who has a great experience in this field. Therefore, if you are planning for Knee Surgery in Patna and looking for the best doctor for Joint Replacement Patna, then you must consult Dr. Ramakant Kumar.
He is a renowned Orthopedic Doctor practicing at Boring Canal Road, Patna, and having more than 10 years of experience in this field. To know more about him you can visit his website.
Thus, here we put an end to this blog for – "How Bad Is the Pain after Knee Replacement Surgery". We hope you enjoyed reading this.
Kindly share your feedback in the comments section box below. Till then, stay tuned………