Fat burners are a controversial topic.
Though, they are selling at an all-time high due to the high rate of obesity throughout the world.
As already known by many people, fat burners are not regulated by the FDA. This makes users worry about the side effects of a fat burner.
So, are these fat melting pills really safe, and what can be the dangers?
Today, we analyze the different aspects of a fat burner to find out what you can expect out of its use. In fact, by the end of this article, you should know if you should be even using them.
So, let's get into the details and find out more about the pros and cons of fat burners.
What are the Advantages of Using a Fat Burner?
Fat burners have its appeal due to its potential effects on helping to burn fat stores by triggering multiple physiological responses.
Fat burners suppress appetite and hunger
It speeds up the conversion of stored fat into energy
These pills have special ingredients to limit cravings for sugary treats
Fat burners also raise energy levels to get you off the couch and get moving again
Many users comment fat burners help them feel more positive with fewer mood swings
However, one thing to keep in mind here is a fat burner is not meant to be taken on its own. It's not like you are just going to pop some pills while you keep eating french fries and pizza.
For successful results, you do have to follow a proper diet plan and exercise program.
Now, let's have a look at what can be the downsides of a fat burner.
Cons of Taking a Fat burner
Well, there are different types of supplements available in the market right now. And obviously all of them are not effective.
Further, the dangers of taking a fat burner with harmful ingredients can be:
Anxiety
Nausea
Sleeping problems
Stomach issues, such as diarrhea or constipation
Increase in the blood pressure
While this is not the case with every fat burner, some with hazardous substances do carry dangers. That's why often many fat burners are taken off the shelves.
This was all about the pros and cons of fat burners.
So, how do you decide which fat burner is right for use?
Here's how.
What Kind of Fat Burners Should I Choose?
A supplement with natural fat burners can help. And some known natural fat burners include:
Caffeine – Helps boost energy and alertness while reducing fatigue for tough workout sessions
Green tea – Ramps up metabolic rate to burn more calories
Soluble fibre (such as Konjac root) – Curbs cravings and appetite to limit overeating
Cayenne – High in capsaicin to stimulate thermogenic response for calorie burn
So, try to find fat burners with these compounds in them.
Furthermore, we did our own research and found three supplements with at least two of the above as ingredients in them.
#1.

PhenQ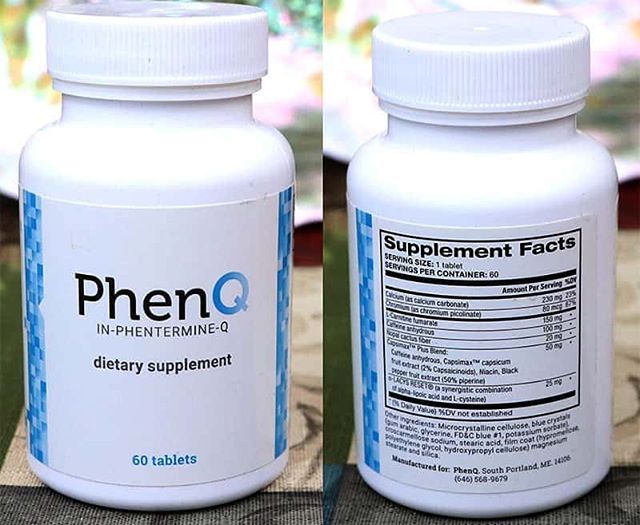 This is one of the most talked-about weight loss pills nowadays. In fact, you'll find many forums mentioning this supplement as a weight-loss treatment.
PhenQ has cayenne pepper in it, which means it encourages your body to burn fat at an accelerated rate. Plus, it has other clinically backed compounds to produce results.
According to our research, we find another supplement with some of the same constituents as PhenQ. And that's Instant Knockout.
Here's an article on Instant Knockout vs PhenQ to find out the differences between these supplements.
#2.

Instant Knockout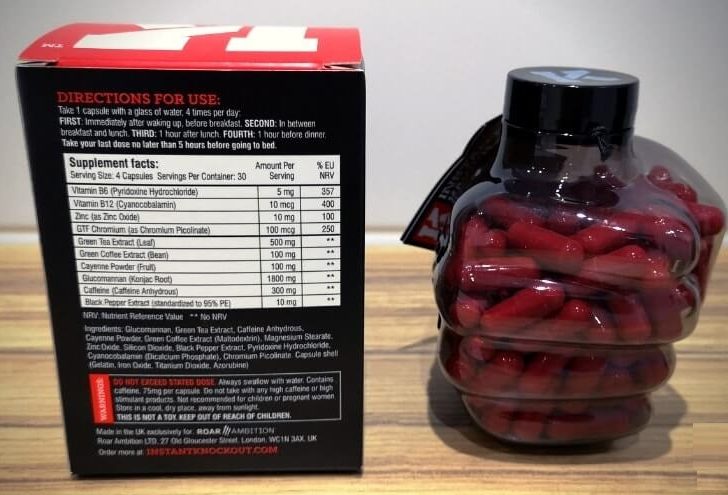 Well, Instant Knockout claims to help burn body fat while helping retain lean muscle mass. This means it helps achieve a shredded physique that is often the aspiration of many men and women.
Furthermore, Instant Knockout has cayenne, caffeine, and konjac root as some of its active ingredients.
These together trigger the body to burn fat while preserving the muscle mass.
Well, Hunter Burn fat burner also contains Konjac root and that too in better serving size per dose.
So, we prepared a comparison of Instant Knockout vs Hunter Burn to find out which one is more effective. Check it out if you wish to learn more.
#3.

Hunter Burn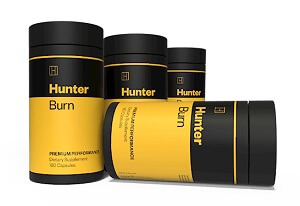 Hunter Burn is the cleanest fat burner without any artificial colors or flavors. The main aspect that distinguishes Hunter Burn from other fat burners in the market is its ingredients at very high amounts.
The serving size is also backed by well-researched clinical data and guarantees to accelerate the fat-burning rate.
Do have a look at Hunter Burn vs Instant Knockout before you go on to pick a fat burner for you.
As for Hunter Burn, it's the best bet for people looking for a sophisticated formula without any allergens.
So, are you going to use any of these fat burners in your weight loss journey?
Share your thoughts right below!
Related Article: http://groupspaces.com/weightloss14/pages/fat-burners-side-effects