So, you're planning on investing money in a solar system. Well, before switching to this eco-friendly lifestyle, you need to choose the one system most compatible with your property.
Interestingly, two most popular system choices in NSW people repeatedly opt for are 5kw and 6.6kw solar systems. Many are actually curious about these and want to know which one is most affordable without compromising on quality.
However, things like energy output, price, and system specifications vary with the system size. And all these factors need proper consideration before making your solar choice.
We, at Solar Beam, are equipped with the right knowledge to assist our customers in choosing the best system.
And to make it easier for you to pick the best-buy, we are going to discuss 5kw vs 6.6KW Solar System in this blog.
Hopefully, by the end of this article, you'll know which solar system will be the best choice for your requirements.
6.6kw vs 5kw Solar System: A Brief Analysis
#1: 5kw Solar System
A 5kw solar system is aimed specifically at the residential market. And it's one of the most common choices of Aussie households. The system is perfect for a medium to large Australian dwelling.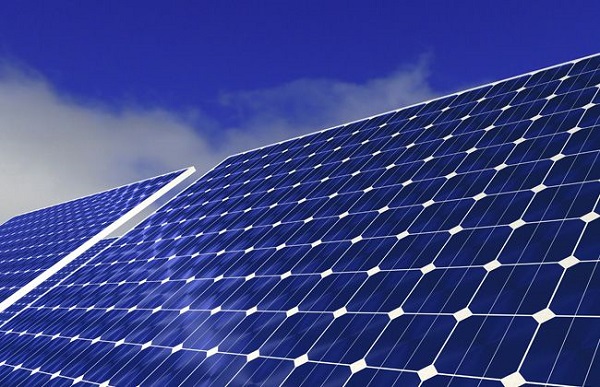 While energy production depends on the amount of sunlight your roof gets, the system meets daily energy requirements easily. It can produce up to 21kwh per day. Further, it comes with a standard 250w panels with a total of 20 panels in the system.
This system is also space efficient as you don't need much space to install it on your roof. Assuming you use 250w panels, you'll need only 30-40m2 of roof space.
Moreover, we offer solar mounting services that enable installing the system on all kinds of roofs.
Check out a short description of some of the 5kw Solar System Specifications below:
20*250 Watt highly efficient solar panels
10-12 years manufacturer's warranty on PV panels
Performance warranty of 20-30 years
Installation of solar systems by CEC accredited electricians with 1-year workmanship warranty
Certified Australian standard mountings
Extended 10 years warranty on selected inverters
The exact 5kw Solar Panels Price will depend on the taxes, solar rebates, and government incentives. However, you can expect to pay up to $3950 in NSW for a fully installed solar system (Jinko solar coupled with a Zever inverter).
Now, let's see what a 6.6kw solar system is all about.
#2: 6.6kw Solar System
A 6.6kw Solar System NSW is one of the best solar choices in terms of affordability and power efficiency. It's a perfect choice for a large household to a small commercial space. With its use in both these sectors, a 6.6kw solar system meets the energy requirements of small as well as big spaces.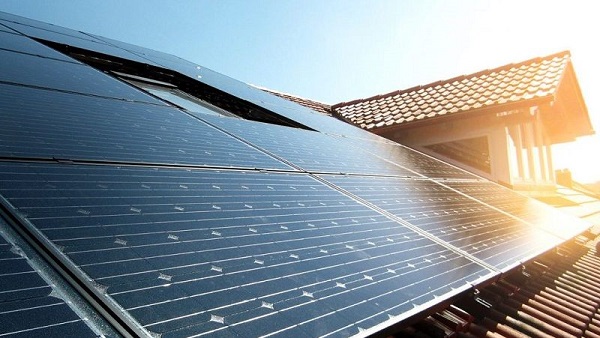 This one is a good choice if you run a commercial property and want to decrease your energy bills.
Further, the system is enough to fulfill energy needs of a big Australian domicile, which is usually 24kwh per day.
It produces up to 27kwh of electricity each day. 6.6kw Solar Panels has a size of 1.6m by 1m.
Take a look at 6.6kw Solar System Specifications below:
24*275 Watt high efficiency solar panels
Affordable solar system with 10 years additional warranty on selected inverters
Certified Australian Standard Mountings selected by a team of expert engineers
25-30 years performance warranty
Manufacturer's warranty of 10-12 years on PV panels
Solar system installation by CEC accredited electricians with 1-year workmanship warranty period
So, this was a quick overview of 5kw and 6.6kw solar systems.
It's understandable if you still can't decide for sure on which one you need to buy.
However, our expert team of solar professionals in NSW are available for your assistance.
Make an Easy Switch to Solar
Contact the Best Solar Panel Installer NSW
Solar Beam is the Best Solar Company based in NSW, Australia. We are one-stop destination to get local support and services in Australian solar industry.
Our team strives to offer our clients the best consultations on their project. Thus, ensuring they select the best system as per their needs and budget.
Can't decide on the solar system that would be the best bet for you? Get in touch with us today for comprehensive advice and support.
We always source all our solar panels and inverters from Tier-1 manufacturers to maintain quality standards.
Our solar package range includes the following:
2kw Solar System
3kw Solar System
5kw Solar System
6kw Solar System
6.6kw Solar System
10kw Solar System
Call us @ 1300-004-077 to secure the best solar rates and offers in NSW.