Solar energy has truly brought a revolution in the science of power generation.
The non-renewable sources of energy, though familiar, will eventually deplete. And if we don't make the switch to renewable soon we'll be here to see the consequences.
Fortunately, there are many companies in the Australian market to help you in making the switch to solar energy.
We, at Solar Beam based in NSW ardently believes in the potential of solar energy. This is the reason we offer numerous products like solar panels, solar inverter, and solar batteries to help you adopt the solar lifestyle.
Well, if you're ready to install a solar system, choosing an efficient solar inverter is of utmost importance. This is the device through which conversion of Direct Current (DC) to Alternate Current (AC) takes place. And you eventually get to use the AC power in your home appliances.
So, in this article, we'll be highlighting the best Solar Power Inverter Brands. This short guide will help you to navigate through the wide variety of solar products available in NSW, Australia.
Best Solar Power Inverter Brands NSW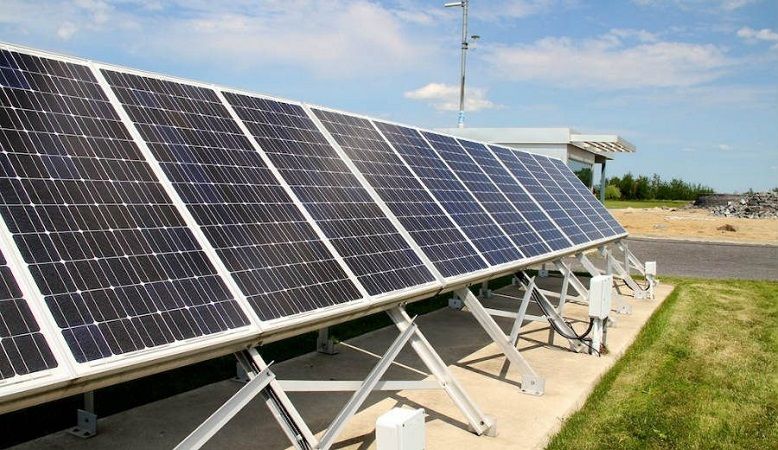 #1. ABB Inverters
This solar inverter brand has one of the widest collection of solar inverters. It ranges from string inverters right up to 6660kw turnkey inverter stations. These inverters have natural convection cooling system, so it can survive hot Australian climate.
ABB inverter range is suitable for residential PV systems to big PV power plants. So, it's a good option to look into if you're looking for an affordable solar inverter.
#2. Fronius Inverters
Fronius is one of the leading solar inverter manufacturer and are quite popular in the Australian market. Further, their inverters come with integrated data communication that offers continuous system monitoring.
They are also one of the first brand that is compatible with the Tesla Powerwall battery system.
Contact us to get the Best Fronius Solar Inverter Price in NSW.
#3. SolaX Inverters
These inverters have up to 99% MPPT efficiency. The Chinese inverter manufacturing brand offers single phase as well as 3 phase hybrid inverters.
Moreover, their hybrid inverters also comes with backup power support during blackout. Its emergency power supply feature stands out as a significant selling point.
SolaX standard single phase and hybrid inverters come in varied capacities. So, you can choose the one that suits your requirements.
#4. SMA Inverters
This German inverter manufacturing brand is setting global standards in the PV industry. Their inverters go from residential units to utility scale grid-tie systems.
Their innovative solar solutions combined with our service will help you in making a seamless switch to solar energy.  Moreover, the PV system owner also receives monthly performance reports from SMA.
Get in touch with Solar Beam to get the best SMA Inverter Prices.
Hopefully, this short guide offered you some insight in choosing the best solar inverter in the Australian market.
Solar Beam is the top company for buying solar energy products.
We stock all these top-selling solar power inverter brands. So, if you've made your choice, quickly get in touch with us for the best Solar Inverter Prices in NSW.
Our aim is to offer you the most affordable solar solutions. We've a team of experts who will accommodate you throughout the selection and installation process.
Apart from top quality solar power inverters, we also offer the following range of solar systems in NSW:
2KW Solar System
3KW Solar System
5KW Solar System
6KW Solar System
6.6KW Solar System
10KW Solar System
Additionally, when you buy from us today, you'll get special offers on selected inverters along with 10 years warranty period.
So, are you ready to make the switch to solar?
Book us today @ 1300-004-077 for unparalleled residential, commercial, and industrial solar services.