Pavement problems are the most common issues that you face the entire year. These can emerge due to a lot of reasons. Whether be the change of weather, heavy traffic, drainage issues or having paving glitches, these can lead to several paving distresses.
Several damages may occur on the asphalt surfaces and the most common are the "POTHOLES".  Potholes are one of the common pavement distresses in Canada. The proper knowledge about its formation, required fixes and asphalt pothole repair cost can turn helpful.  Besides these, you may encounter cracks, pothole, rutting, depression and many other hassling glitches that can turn out to be a headache.
Maintain your pothole and cracks as soon as possible by patching high quality paving materials and best asphalt patch. Here we are sharing brief detail about potholes repair methods that will help your asphalt surface pavement to extend its lifespan.
Everything You Need To Know About Pothole Repairs
Potholes can turn out to be a mess. It will trouble you whenever you are using the pavement. However if you know every little detail about potholes, you will have ease to deal with them.
Why Do Potholes Form?
Potholes don't emerge in a single day; there can be several reasons behind it. Before going for repair you must first find out the reason behind its development. Afterwards, choose the best-fitted solution, to get your pavement 100% pothole free.

The reason behind pothole's formation can be poor paving, low-grade quality of paving material, drainage issues, change of weather, heavy traffic or many other reasons. After exploring the problem you can go for the right pothole repair methods.
If you are looking for professional paving services in Toronto, visit Main Infrastructure- The Best Pothole Repair Company which offers standard services for all your pavement needs.
Different Pothole Repair Methods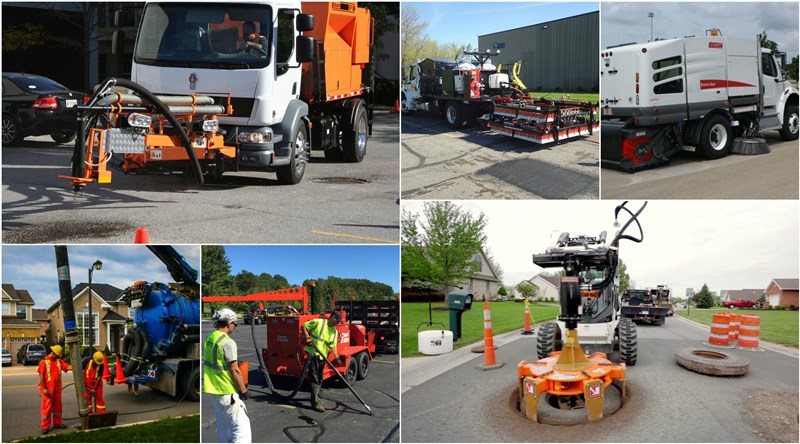 There are two things to consider for choosing the right option for pothole repair: first is the reason and second the intensity. After identifying the reasons behind the potholes, choose the right option of repair.
#1. Pothole Spray Patching: if the potholes came into existence due to heavy traffic or any mild problem and are of less intensity, then this is the repair option you should go for.
#2. Infrared Asphalt Patching: if the potholes are of average intensity then this is the repair service you should select.
#3. Asphalt paving: if they have emerged due to paving issues or there is extensive potholes problem, then you should go for asphalt paving.
After getting the best repair method for pothole problems, you need to check the Toronto driveway paving cost for getting the pothole out of your parking lot or roads.
Asphalt Pothole Cost
Asphalt pothole cost repairs can be determined on a number of factors. It depends on the repair option you are going for, the area required to be repaired, service quality, materials to be used in the fixing, the company selected for the service and many other aspects.
So, it's quite difficult to speak on the approx. asphalt pothole repair cost according to your respective requirements.We would suggest you to discuss with a professional asphalt paving company for better acknowledgement.
Do You Need a Cost-Effective Pothole Repair Patching?
At Main Infrastructure, we  provide a complete range of asphalt paving services from pothole repair to residential driveways to parking lot construction, utilizing advanced asphalt patching techniques. No matter, the project is small or big, we offer you a dedicated approach, quality workmanship and dependable results, all at fair prices.
We have a team of experienced professional and technician to suggest you all your asphalt problems with high standard services for Asphalt Paving Toronto.
So, What Are You Waiting For? Call Us Now!
Get in touch with us today @ +1 (416) 514 0809