Going for a solar system is the best decision you will ever make.
Solar power will not only reduce your energy bills but will also help you contribute more to the environment. That's why solar energy is the new buzz in the land of Aussies. Reading this guide will tell you about the best solar system size you can pick for your home.
Panels are made up of numerous smaller solar cells and are electrically connected and condensed as a module. This module is the so-called Solar Panel.
Before you buy solar panels for your home, explore these factors and choose which option is right for you.
4 Important Factors To Consider While Choosing A Solar System Size
Here are some important factors to consider while choosing Solar Panels in NSW for your home. The below mentioned factors will help you determine the perfect solar system size for your residence.
#1.

Efficiency Of Solar Panels
This is a review of how much light the panel receives which is later converted into electrical energy. This determines how much power your solar panel system will finally generate.
#2.

Cost Of The Solar Panels
"Solar power is expensive". Well, this is exactly what most people think. But it isn't. If your electric bill is huge each month, you can actually save a lot of money with solar panels.
#3.

Quality Of Solar Panels
This aspect mainly considers how the solar panel is manufactured and the quality of the materials used to build it.
#4.

Durability Of The Panels 
This aspect is one sure shot indicator of the manufacturer's confidence in their products. Normally, Solar panels have a long warranty period.
If the manufacturer isn't providing a long warranty period, you could probably suspect that their product is not very good and hence they aren't taking its responsibility.
Get The Right Solar Panels For Your Home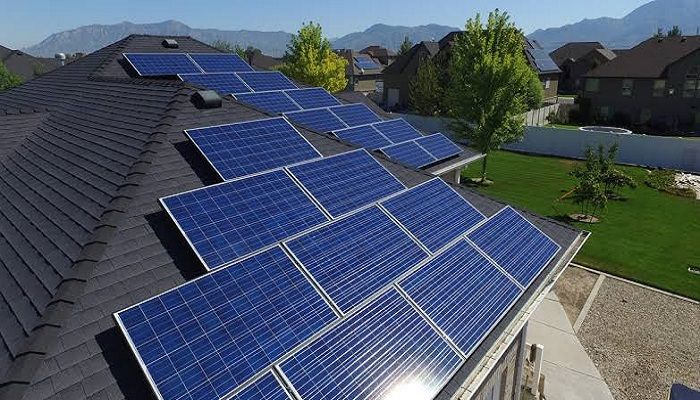 Well, the first step in selecting a solar product is deciding the size you want to go for. Different sized solar panels have different specifications.
Here, we've shared the best solar system size to meet your energy requirement.
#1.

10kW Solar System
A 10kw Solar Panels system is the perfect solar option for a large home with extensive solar energy requirements.
This system size contains highly efficient 250W solar panels with a total of 40 panels.
The quantity of panels is quite enough to fulfill your energy requirements even if you run appliances all day.
#2.

6.6kW Solar System
6.6kw Solar System encompasses about 24 solar panels of 275 Watt with high efficiency.
This system is adequate for small to large-sized homes with moderate energy consumption.
Usually, very affordable and compact shaped, this Solar System NSW is high in demand globally.
#3.

5kW Solar System
Another most popular solar option for small to average-sized residence is a 5kw solar system.
This solar system requires very little space on your roof. With 20 panels, each of 250W, the assembly has a compact size.
Always remember proper Solar Panel Installation is as much necessary as buying the right solar products.
So, you should take the help of an experienced installer instead of trying your hands at the installation procedure.
Hire Best Solar Installer For Your Home
Solar energy has lots of advantages over other energy sources. Though, you only grab them once you get installation services from a professional company.
Hire Australia's Best Solar Panel Installer NSW Company, Solar Beam. We have been a top solar panel supplier and installer across Australia for years.
Solar Beam makes sure that from the first point of contact with you-our customer, we will provide you the best product and the high quality of service.
Our team has highly experienced and CEC certified installers and sales representatives.
Contact Solar Beam @ 1300-004-077 for Best Solar Panel Installation for your home in NSW.