According to the Massachusetts Male Aging Study, erectile dysfunction can show up in men as early as 40 years old. In fact, around 18 to 30 million men have it.
Well, erectile dysfunction (ED) is when a man persistently encounters problems having or maintaining an erection. The condition cannot be cured without treatment, whatever the underlying cause for it may be.
Moreover, based on present research, there can be a number of causes for erectile dysfunction, including:
Poor lifestyle
Diseases, such as diabetes, hormonal disorders, cardiovascular disease, or kidney disease
Depression or other psychological issues
Testosterone deficiency
However, the issue of erectile dysfunction is most commonly seen in aged men. And more often than not, the cause relates to low testosterone. Interestingly, both these conditions crop up together as men age.
Testosterone is a male sex hormone, and so can be the leading cause of ED.
In that case, boosting testosterone with the help of some vitamins can help. These vitamins are technically some of the Best Testosterone Boosters nature has to offer.
Best Vitamin for Erectile Dysfunction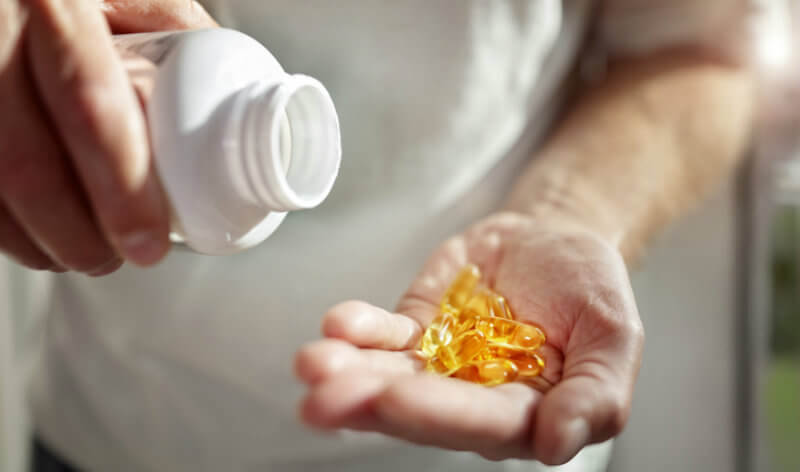 ED can really be the result of a number of health conditions (as pointed out above).
TIP: Get yourself checked by a doctor to find out the cause of ED in your particular case. This will help rule out any diseases that may require special treatment.
Having said that, erectile dysfunction is a treatable condition with the help of the following vitamins and minerals:
Vitamin D3
This one has strong links with erectile dysfunction. Studies show men with ED also lack Vitamin D. So, supplementing and taking foods rich in the vitamin can help.
Vitamin K2
One of the reasons behind ED can be calcification making the blood vessels stiff. Vitamin K2 prevents calcification by helping to lay down calcium in the right places. So, the vitamin may help in preventing further calcification and encourage proper sperm production.
Vitamin B6
Deficiencies pertaining to Vitamin B6 and folic acid can potentially alter some biochemical reactions. Thus, it may lead to high homocysteine levels. This can be a risk factor for heart disease and can also impair erections.
Zinc
As one of the most crucial dietary minerals, zinc is paramount in the regulation of testosterone levels in men. This means its deficiency will lead to erectile dysfunction.
Now, a way to take these vitamin for erectile dysfunction in the required levels is through dietary intake. Though, supplements can be easier to take than making big diet changes if you have a busy lifestyle.
Best Supplements for Erectile Dysfunction Caused Due to Low Testosterone
You need to take testosterone supplements every day for 2-3 months to see changes in testosterone levels.
With time, you'll also begin to see better sexual impulses and erections.
#1.

Prime Male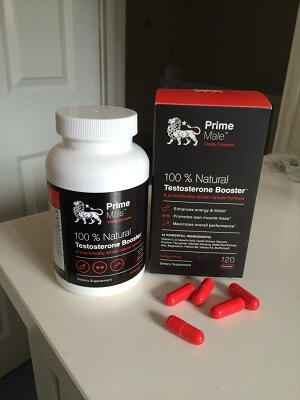 Prime Male is for men who are above the age of 30, the age when testosterone begins to drop. So, men who are experiencing ED issues due to low T will find Prime Male to be particularly useful.
Furthermore, The T-Booster has high concentrations of Vitamin D3, K2, B6, and Zinc. Along with these, Prime Male makers have also included some herbs proven in maintaining libido and sexual health in men.
Just like Prime Male, Hunter Test also has some of the best ingredients for men's health.
So, here's a comparative Prime Male vs Hunter Test Review if you're interested in reading about both the supplements and how they help.
#2.

TestoFuel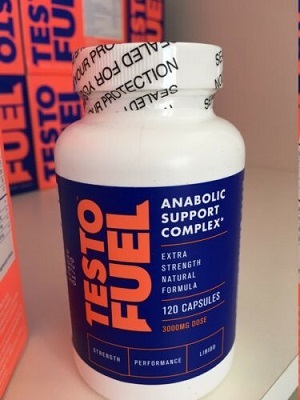 TestoFuel contains some good amounts of zinc in its natural form to help accelerate testosterone release. Moreover, the supplement also has vitamins and other natural herb extracts.
Further, you can use TestoFuel to not only help with testosterone but also muscle mass. Coincidentally, most men who suffer from ED and low T are also obese. So, TestoFuel can be your best investment if you fall into this bracket.
TestoFuel vs Hunter Test sheds some light on the facts of both the supplements and how they are different. Do have a look as both these T-Boosters have common ingredients for better sexual health.
#3.

Hunter Test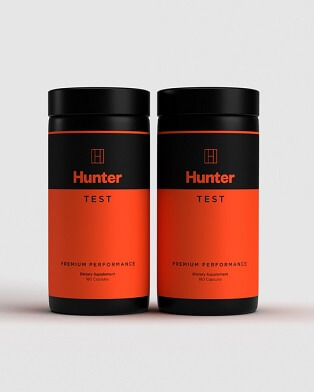 Hunter Test introduces itself as the cleanest testosterone booster in the market. So, men who have common allergies from soy, gluten, or flavors are better off trying Hunter Test.
Nevertheless, Hunter Test Reviews show it as one of the best T-Boosters for men with testosterone deficiency.
With a nutritional formula high in vitamins, herbs, and minerals, it refuels energy and stamina for better health. This surely will also have an effect on erectile dysfunction.
But before shelling out money, do have a look at the comparison review of Hunter Test vs TestoFuel. It will help you pick the right T-Booster for your needs.
So, did you find the article useful, and are you going to use any of these supplements or vitamin for erectile dysfunction?
Let us know more in the comments segment right below!
Related Article: https://nutribolism.wixsite.com/diet-and-supplement/post/testrx-premium-t-booster-review